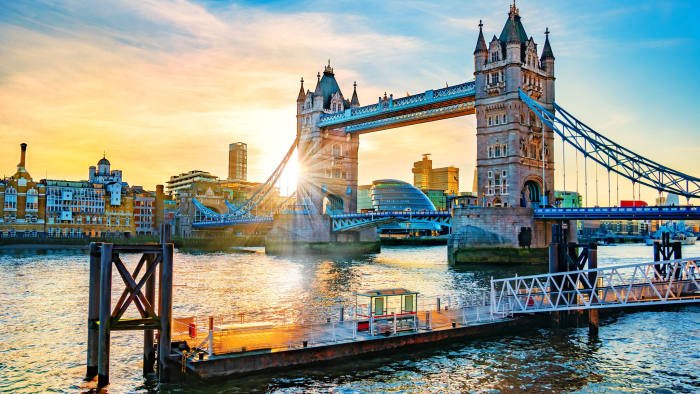 A foreigner's guide to surviving London
"What?!" you say. "You belong here. You've lived here your entire life. How can you write from the perspective of a lost traveller on their first visit to the Big Smoke?"
True, I am. But I have the authority. I've had Couchsurfers surf my couch (well, I never!) since 2008. And in that time, I have come to realise that foreigners — French, American, Turkish, Martian — all make the same mistakes when travelling to London for the first time. I now keep a list of essential tips, ready to impart. If you're planning your first trip to London, put down your guidebook. This is what you really need to know.
1. Remember that rule about getting out everything you think you want to pack, and then only taking half of it? When you're coming to London, take just a quarter. When your backpack hits another angry businessman on the Tube, you'll be wishing you hadn't bothered bringing three pairs of trainers.
2. However, you will be wishing you had twice the money. Look at what any guidebook suggests you need, and double it. A daily travel card for unlimited use on all transport is around £7. Many museums are free, but other attractions have sky high price tags.
3. Don't forget a lightweight raincoat and a jumper — even if it is July.
4. It's likely that the first time you feel utterly bewildered in London, you will be entering the dreaded Underground. All those lines, colours and zones. Some go east, some go north. The Northern Line even travels south. And the circle line isn't a line at all. It goes round. Even if you do work it out, it's likely that the Tube you need isn't running. So, don't waste precious time trying to figure it out; just ask at the ticket desks. Use www.tfl.gov.uk to plan journeys in advance.
5. Pay-as-you-go Oyster cards always save you money. And don't ever buy a ticket to travel one stop in zone 1. It's far quicker to walk.
6. Don't expect to see the Queen outside Buckingham Palace, watering the flowers or going for a jog with the corgis. I've been five times, and have never even seen her poke her head out a window.
7. When crossing the road, look the wrong way.
8. Don't expect cyclists or rickshaws to be any less ruthless on the road than other vehicles. They're the meanest. And they pay no attention to traffic lights.
9. Don't feel obliged to take every newspaper and flyer that is thrust in your face.
10. The funny shaped building at St Mary Axe is called The Gherkin. Gherkins are also the green bit you have to pick out of McDonalds' burgers.
11. Big Ben is just the bell. The building is St Stephen's Tower.
12. We only tip after served meals in restaurants. Not in bars, not at petrol stations, not in shops.
13. Tea is a very popular drink, but most of us have never drunk it with the Queen.
14. Travelling on a London bus or black cab is nowhere near as fun as you imagine it will be.
15. Cockney rhyming slang. No one really uses it.