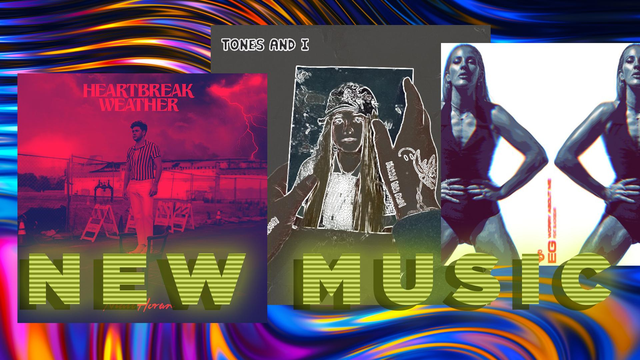 How NOT to ask us to review your music
Here at RHV HQ, we receive many an email asking us to review an artist's music. Often times we take a listen. Other times, we simply don't have the time. Less do we have the inclination to review something we've never heard of that has landed in our inbox without introduction. Here's an email thread of a recent conversation I had with one such happy-go-lucky type, who seemed entirely confused that his band was not my top priority.
Band: Just to clarify, the ep is out on 28th JUNE. NOT 28th MAY. Apologies, x
RHV: What is this referring to? Cheers.
Band: Hi, Was referring to THIS:
————————————
Hey, I hope you're well. I'm just emailing to announce the release of our debut ep, 'Sink', which will be available at all good online retailers on 28.05.10.
I was hoping you'd be interested in running a review of the ep? Instead of sending out hard copies, we've created an EPK on our website where you can download or stream the whole ep for free and also get hold of a press release, bio and some pictures. Basically, everything you would usually receive in an envelope from an annoying PR company, we bring you in website form from us, the band.
Please download it here and let us know what you think! Would you be interested in running a review? If you need anymore info, don't hesitate to contact me here or using the details on the EPK.
RHV: I don't think I got this before.. I'll take a listen in the morning! Cheers
Band: Did you get round to having a listen in the end? Would love to hear your thoughts…
RHV: Yeah, I quite like the first track. If you want to post out a CD to the address below, we can do a review.
Band: Thanks! Can you review it off the back of everything on the epk? I'm afraid we're being green (Ed: or is that being cheap?!) and not making physical copies! There are photos, album art, press release and a bio on there!
RHV: We can add it to the list, but to be honest, the amount of stuff we get to review via email is so huge, and we deal with CDs first just because we physically have to deal with them!
Band: I've had this back from a couple of journos and I really don't understand it. Everything you would receive in physical form in an envelope is available at the click of a button on our epk. You have exclusive access to that – why is it harder to access all of this at the click of a button than to receive it through your letterbox? This may sound confrontational but is genuinely not meant to. I could just really use some explanation!
RHV: We get 100s of emails every day asking to listen to a new band/artist, we're simply inundated. Online submissions have sometimes caused a problem with security. Plus, our writers like to receive CDs in the post more than they like to receive emails. And not everyone listens to music at their computers. In fact, many of our writers prefer not to (comfort, bad speakers etc)
I suppose it really boils down to the fact that if a band can't be bothered to make a CD, send out a press release and a decent print, then why should we bother reviewing it? We only really use online streamings when there's a big security issue (i.e. for a major band) so that listenings can be tracked by PR companies.
At the end of the day, we're under no obligation to review or comment on anything we don't want to, so if submission guidelines aren't followed, then it's straight to the trash can, or in our case, onto an ever increasing list of 'Things To Consider' if we ever get round to it, which is unlikely since we get more and more through the postbox every day.
If it's any consolation, we do exactly the same with writers who ask to write for our site. Unless they submit stuff exactly as we ask, we just don't have time to explain, edit and lead them by the hand through everything. I hope that explains a bit from our perspective!
We never got a reply.